Max Patch-North Carolina - A gem of the Appalachian Trail !!!
Max Patch is a treeless, grassy mountain dome with a spectacular 360 degree view, much like the "Sound of Music".
This location has been on my bucket list for a few years now, along with Hot Springs.
Hot Springs is in close proximity and the perfect jumping off point to run the twisty mountain roads up to the Max Patch summit, so after packing up and departing Hot Springs, it was time to go find Max Patch.
Besides the curvy mountain roads, it is necessary to traverse about 6-8 miles of gravel forest roads, up to the parking area in the Pisgah National Forest. Rain and Thunderstorms were threatening this afternoon, so I needed to get up there and back down the road before it let loose. You sure don't want to be up there with total exposure during a lightning storm.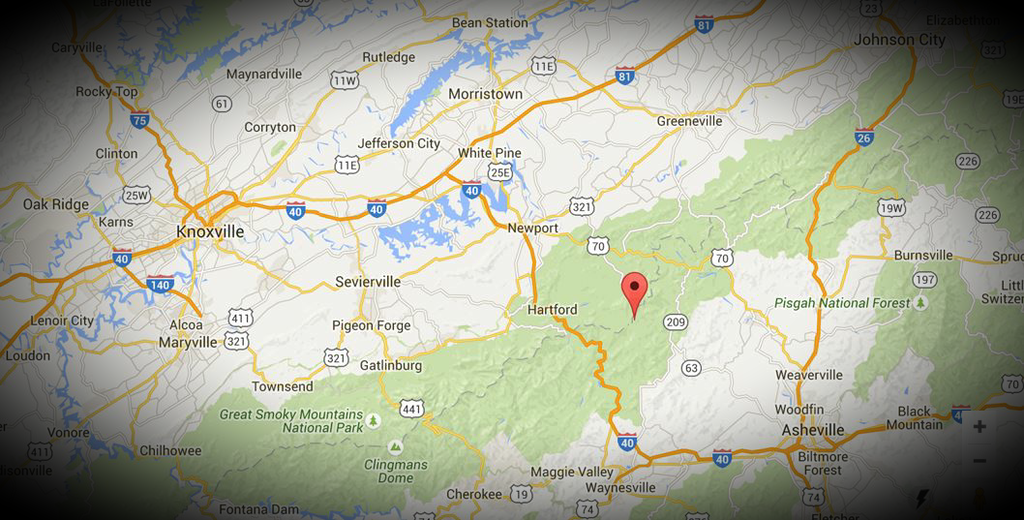 Almost ran right by this little sign indicating the direction.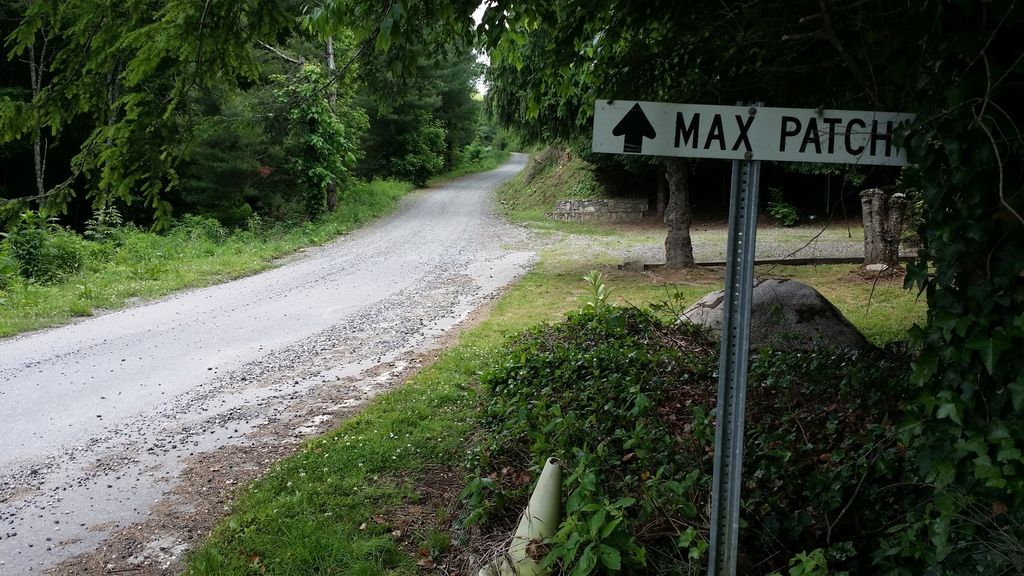 Finally made it up all the bumpy gravel forest roads. Had to take it a little slower on the ST with it's sportier suspension.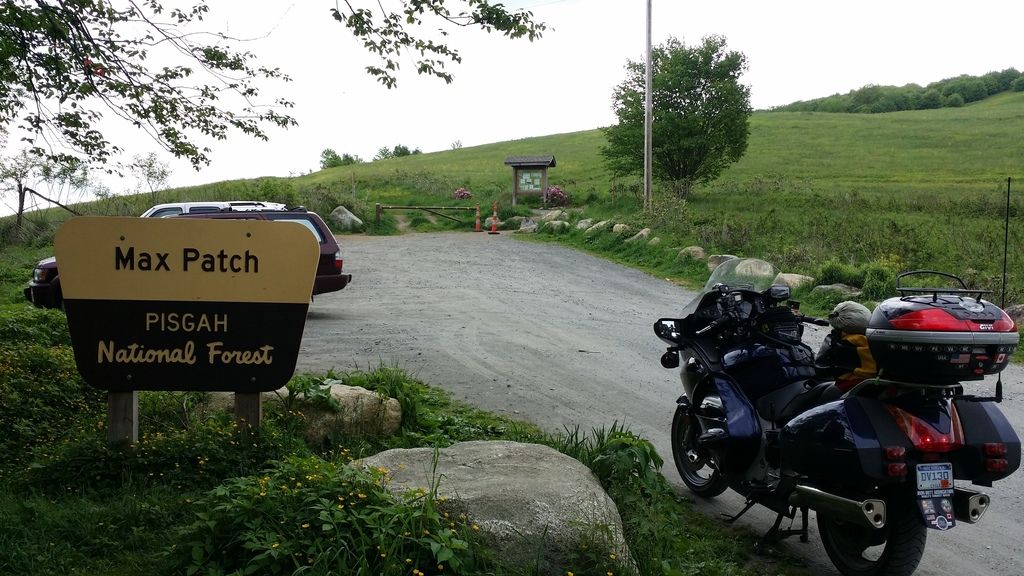 Note the rectangular white blaze on the post; those are indicative of the Appalachian Trail and are marked along the 2,100 mile trail's entirety, often on trees.
Max Patch Mountain gives you a fabulous panaramic view of the surrounding mountains in North Carolina and Tennessee. On a clear day you can see from Mount Mitchell on the east to the Great Smoky Mountains on the south.
Two easy loop trails lead you to, and around, the 4,629 foot summit. The 1.4 mile short loop crosses the summit. The 2.4 mile loop circles the mountain for outstanding views from all sides.
These views are possible because Max Patch was cleared and used as a pasture for cattle and sheep since the 1800's. The summit was even a landing strip for small plane rides in the 1920's.
If the field was left unmanaged, natural forest succession would take place; shrubs and trees would grow in and, in time, the view would be obstructed or gone.
To maintain this open setting, the Forest Service uses mowing and prescribed fire.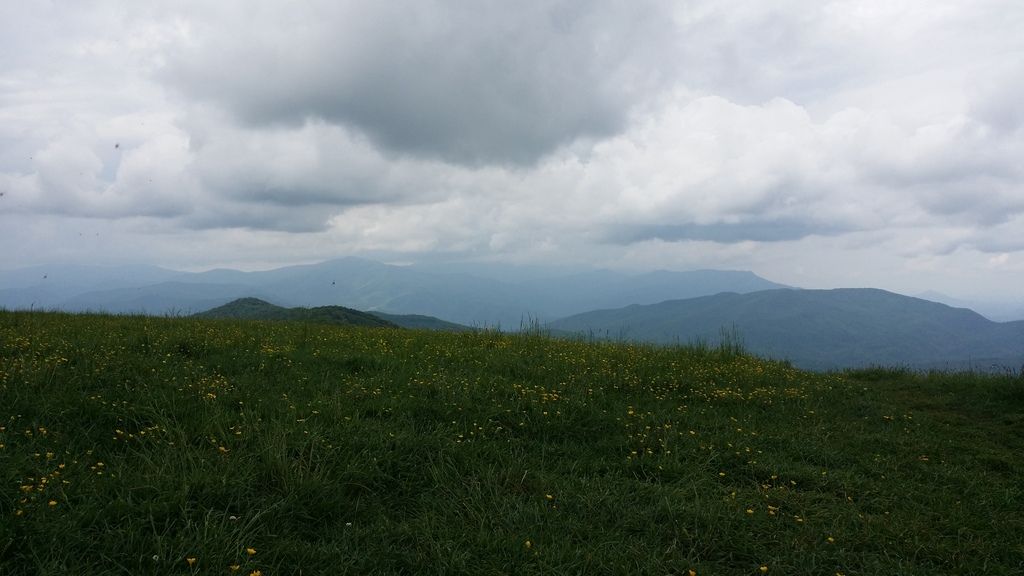 This 2,100 mile footpath - frequently called the AT - crosses the summit of Max Patch on its way between Georgia and Maine.
The open vistas here make Max Patch one of the highlights for long distance hikers.